Tom is a professional circus artist and teachers who started training Dutch acrobatics, upgraded it with Ukrainian technique, refined his work under tutelage of various experienced coaches and incorporated elements of dance and martial arts in his movement.
Some of his teachers are: Jim and Det, Wybren Wouda (ACAPA; Codarts), Slava Kukuskin (Kiev; Moscow; ESAC) and Chis Murawaski (Polish & German national sport acro team).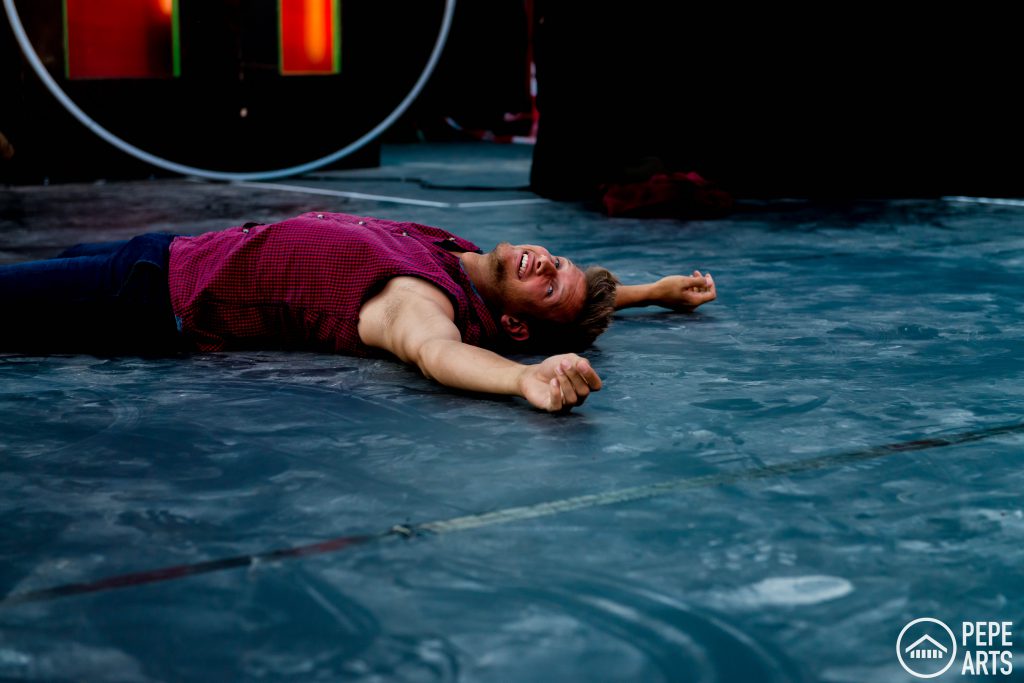 Tom was born as the only German who is not on time, in Bavaria (Germany). After trying almost every sport he got hooked to acrobatics at the age of 18.
During his chemical engineering studies he started performing in various groups, duos, trios all over Europe.
After an "early-life-crisis" in 2014 he decided to quit his studies, (which made his parents really happy) and went as a guest student to the circus school ACAPA in Tilburg where he graduated together with Ayla Moes who is currently one of his acrobatic partners.
Since then, he has been performing in various festivals, theatres, operas, circuses and dance shows amongst others.
His combined lack of discipline, natural ability to avoid hard work, love for comedy series, excessive sun bathing and awesome hair style, have created the performer and teacher he is today.